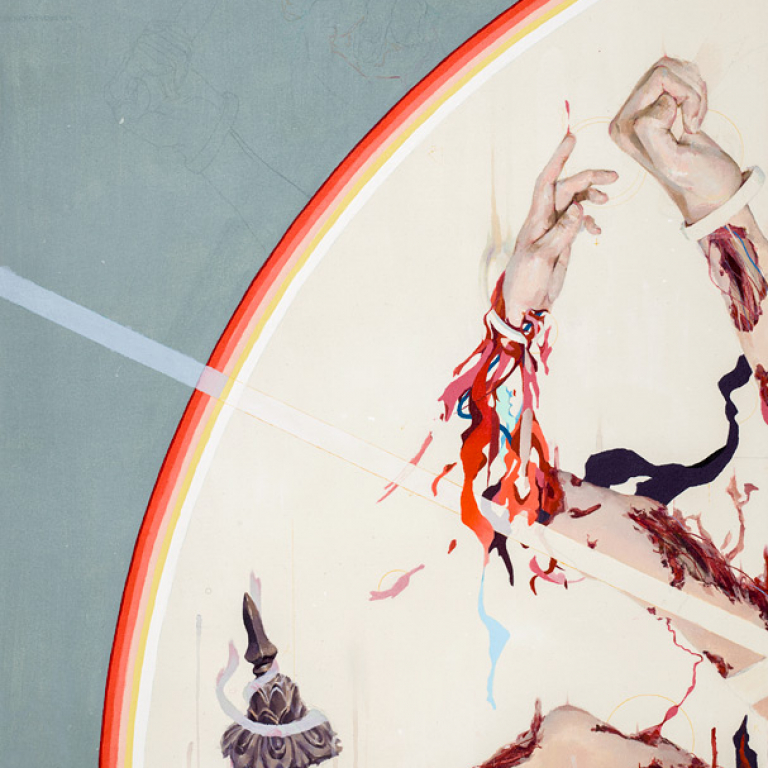 Featured exhibition
Group exhibition: Supernatural!
A juried exhibition of work by SCAD students, alumni, faculty, and staff, Supernatural! delves into all things otherworldly, reflecting a renewed interest in spirituality and the occult on the part of contemporary artists. The artworks in Supernatural! are available for purchase.
Featured exhibition
'Taking Shape'
The group exhibition Taking Shape brings together striking photographic works by SCAD students and alumni that suggest a newfound physicality as we collectively re-engage in a changed world. Many of the works illustrate processes of forming or becoming and capture moments in which figures are simultaneously connecting and dissociating as they redefine their place within this present space.
Featured artist
Ayana Ross
In her figurative work and portraiture, representational artist Ayana Ross (M.F.A. painting) explores the human experience, engaging issues of race, family, and heritage in the American South. Ross has exhibited her work in shows and galleries throughout the region. Her commissioned works are held in various private collections. In addition to her painting and printmaking practice, Ross teaches secondary art education. She lives and works in Metro Atlanta.
We are a full-service art consultancy
SCAD Art Sales is where the best and brightest artists from around the world come to share, promote and sell their work.
No project is too modest or ambitious
From Mercedes-Benz Stadium in Georgia to Heathrow Airport in England, SCAD Art Sales serves a wealth of industries.
Join the SCAD collective
Become a contributing artist. Promote and sell your work to clients from around the world.